Home
Download a copy of our Flyer HERE
ALERT: CITIZENS INSURANCE RATE HIKES
CALL US TODAY TO REDUCE YOUR INSURANCE PREMIUMS! READ FULL STORY HERE
Welcome and Thank You for visiting G.E.T. Home Inspections, LLC.
Buying a home is the biggest investment most people will make in their lifetime. That is why, a home inspection is very important, if not the most important part of purchasing a home. A home inspection is a visual examination of all readily accessible areas of the structure, systems, and components of a home from the foundation to the roof.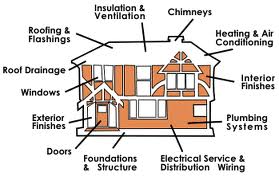 Get the real picture, G.E.T. Inspected!
Why a Home Inspection?
A professional home inspection is your best tool when it comes to making the most of your home investment. Whether you are buying or selling, an objective professional inspection will provide you with important information that you can use.
If you're buying, you want to know that the home you're considering is safe and sound. You want to avoid unwelcome and costly surprises. If you're selling your home, you will need to make full disclosure of any and all deficiencies. You'll want to know what, if any, repairs to make so you can market your home most effectively. Whichever side of the "For Sale" sign you're on, a quality home inspection is essential.
If you live in the South Florida Area, and want an independent, professional opinion of the condition of the home at the time of inspection, contact G.E.T. Home Inspections, LLC. We will provide you with reliable and accurate information about the property in question. When you want to get the REAL picture, G.E.T Inspected!
My Promise to You
Choosing the right home inspector can be difficult. Unlike most professionals, you probably will not get to meet me until after you hire me. Furthermore, different inspectors have varying qualifications, equipment, experience, reporting methods, and yes, different pricing. One thing for sure is that a home inspection requires work, a lot of work. Ultimately a thorough inspection depends heavily on the individual inspector's own effort. If you honor me by permitting me to inspect your new home, I guarantee that I will give you my very best effort.
This I promise you.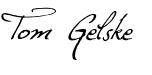 Tom Gelske